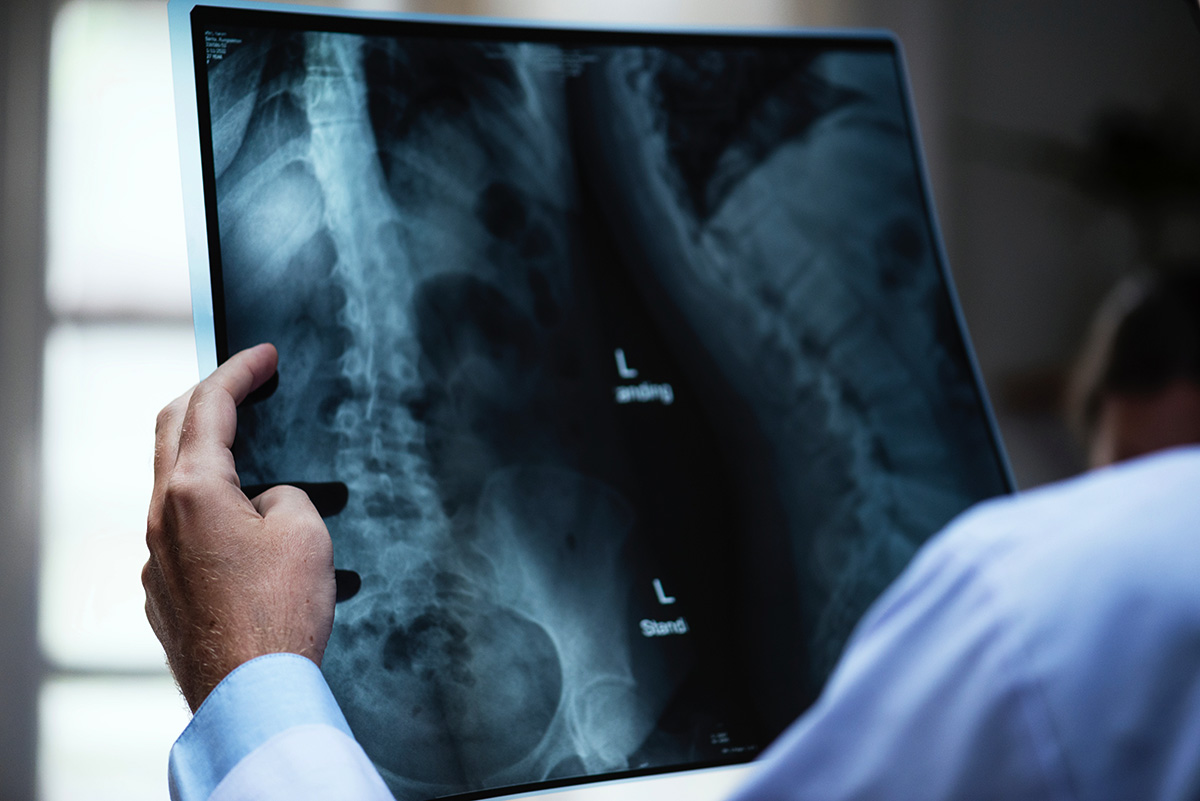 If you are getting an exam, it is important to listen to your doctor's directions. Normally there is little-advanced preparation before imaging procedures. However, there are times when you have to do some preparation before you come in and it is important to follow the proper directions for preparation. For example, some tests may require you to swallow a liquid with barium while others require your bladder or bowels to be clear. Here is an overview of common exam preparations. As always, your doctor will give you detailed instructions on how to prepare for your specific exam.
Any woman who is pregnant, suspects that she is pregnant, or is nursing should advise their physician in advance before any imaging procedure is performed.
MRI (Magnetic Resonance Imaging)/ High Field Open MRI/MRA or MRV
You may eat normally and take any medication as usual. Because MRI utilizes a powerful magnetic field, the staff at Seton Imaging will need to be informed of any pacemaker or metal in your body. Bring a list of your current medications. When arriving at your exam, wear loose comfortable clothing that does not have metal buttons, snaps or zippers if at all possible. You will be asked to remove any jewelry, hairpins, or watches. If you are being sedated, you need to arrive 1 hour prior to your exam and must have a driver
CT Scan
Wear loose, comfortable clothing that is free of metal, like zippers or snaps. You also may be asked to remove hairpins, jewelry, eyeglasses, hearing aids, and any removable dental work. It is very important to let your doctor know if you've ever had an allergic reaction to contrast or any other allergies, especially an allergy to iodine-based products or shellfish. You should also bring a complete list of any medications, previous exam reports, and, if applicable, chemotherapy/radiation therapy history. Please notify the staff at Seton Imaging if you are taking any oral diabetic medication. Lastly, you may be asked to not eat or drink for 4 hours prior to your exam.
Ultrasound
You should wear comfortable, loose-fitting clothing to your exam. You will need to remove any clothing and jewelry in the area to be examined. You may be asked to wear a gown during the procedure. Other preparation depends on the type of examination you will have. For abdominal ultrasounds, you should not eat or drink anything for 6-8 hours prior to your exam. For pelvic/transvaginal ultrasounds, you may be required to come in with a full bladder. Drink (4) 8 oz. glasses of water 1 hour prior to your exam. DO NOT EMPTY YOUR BLADDER.
Bone Density
Wear loose-fitting clothing that does not have metal zippers, belts or buttons. You may even be asked to wear a gown during the exam. Otherwise, there is no preparation for this exam.
X-Ray
You may be asked to change into a gown before your examination. You will also be asked to remove jewelry or any objects that could show up on the images. It is very important for women to inform the technologist if there is any possibility of pregnancy. For certain types of procedures, it is important for you to bring a list of your current medications with you, so we will know what you may have taken prior to your exam. If you are having an upper or lower GI series performed, you may be asked to not eat or drink anything before the exam.
Mammogram
There is little preparation for a mammogram. Your skin should be clean. Please do not use any deodorant, perfume, powder, lotion or other preparations in your underarm area or on your breasts. Residue from such preparations can create misleading results and compromise your exam. They produce densities or specks that may be interpreted as an abnormality, or they can hide calcifications or a nodule.
---
Have a question about our procedures? We invite you to visit our Patient Information page to review some of our most frequently asked questions. You can always feel free to give us a call at (716) 633-8675 with any questions.